Builder of Great Chalfield - Page 2.
Tropenell's patrons, the Hungerfords
Election to the commons often depended on the support of the wealthy and powerful. Tropenell doubtless owed his election as MP for Great Bedwin to the patronage of the Hungerford family who owned this pocket borough in the Savernake forest. He served them in many capacities and learned much from them, not least the value of keeping a clear record of the deeds of his properties and how he acquired them. When copies of these were collected into a single volume this was called a cartulary. Tropenell's Cartulary together with the house and garden was presented to the National Trust by Robert Fuller on 1st January 1943. This and two of the Hungerfords' cartularies are the only three relating to private families that we know of in Wiltshire. Tropenell's, which is part of the treasures of Great Chalfield Manor, was begun in 1464 to record his own growing property portfolio and presumably to help him in his legal battle with a rival claimant to the manor, Thomas Beverley.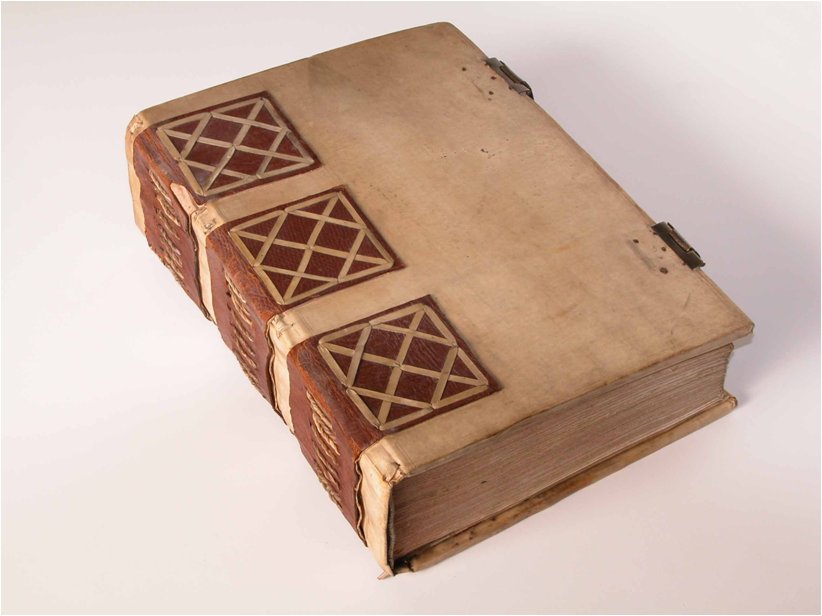 The Great Chalfield Cartulary
The cartulary comprises over nine hundred leaves of parchment, organised parish by parish with blank leaves at the end of each section to allow the addition of further deeds or properties. At a time when there was no land registry and feudal succession could be complex, proof of title often required a great deal of research into historic interests and the interests of descendants of former owners often had to be settled to achieve title. This was Tropenell's professional expertise and he applied all his skill and resources to assembling a large portfolio of some fifty Wiltshire properties including eight manors. John Aubrey, the celebrated 17 th century antiquarian whose native county was Wiltshire, said of this cartulary, "This is the best way to open the knowledge of the old and lost families which is my search." That the original copy survives and is in Tropenell's house today is in its way a minor miracle.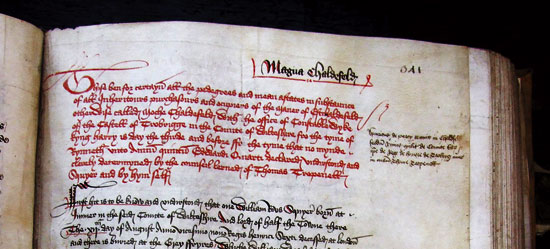 Entry for Magna Chaldefeld (Great Chalfield) and Tropenell's margin notes
His service of three generations of the Hungerford family, that began in all probability in his twenties at their castle at Farleigh Hungerford, a few miles west of Bradford on Avon, was the foundation of Tropenell's success, for he was a man with family connections but apparently no substantial inheritance of his own. His eventual wealth made him a precursor of the new class of Tudor gentleman who were more self sufficient, but clearly this early support was crucial to his rise. The earliest record of it is in 1438 as a lawyer but he was very likely employed by Walter, first Lord Hungerford, by 1429 when he was first elected to Parliament and he was to serve both that Lord and his son Robert (d1459) as their receiver-general. But in the civil wars from the late 1450's such links could prove disadvantageous.
Troubled times
The Hungerfords were devoted and active supporters of the Lancastrians. A Hungerford had been a sponsor at the baptism of Henry V1, and while he was in power all was well for them and their followers. But the King's personal indecisiveness and failure to retain most of the land held by the crown in France left him fatally weak. Edward Earl of March, heir to the Duke of York, supplanted Henry not once but twice and by 1471, after 10 years of uncertainty, was finally secure on the throne. In the account of his pedigree in his cartulary Thomas is described as having the liveries of Henry V1 and Edward 1V (ii 163),suggesting that he used his diplomatic skills to good effect, which was very useful if not essential for survival in those troubled times! As 'Thomas Tropenell of Neston' he was included in the royal pardons of 1459 by Henry, 1464, 1468 and 1471 by Edward and also in 1484 during the brief reign of Richard 111, possibly for taking part in the rebellion of Buckingham the year before. Lastly just two years before he died he was named in a general-pardon by Henry V11 in 1485. On the safe side to the last!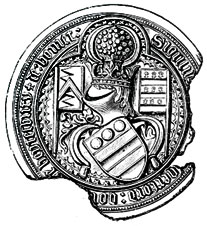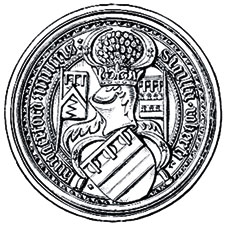 Seals of Sir Walter (1425) and Sir Robert de Hungerford (1449)

One of his patrons, Robert Lord Moleyns (afterwards third Lord Hungerford), was captured fighting in France in 1453 and ransomed for the huge sum of £9900 to the financial ruin of his family. He was executed eleven years later after the Battle of Hexham in 1464, with the confiscation of his estates, for continuing to fight for Henry V1. His son Sir Thomas was executed by Edward 1V at Bemerton near Salisbury in 1469. For the previous ten years Tropenell had managed the affairs of Lord Robert's widowed mother, Lady Margaret Hungerford, and this he continued to do in her old age. He certainly needed the other livery to survive these long standing connections with this prominent Lancastrian family. He even managed to escape the consequences of helping arrest a member of the Yorkist Herbert family in 1459 near Salisbury as part of his responsibilities as a commissioner along with Robert, second Lord Hungerford and his son 'to find, arrest and try' rebels in Wiltshire. He was the only one of this trio to survive the Yorkists' victory in the civil war!