The Manor
It would be difficult to find a more beautiful medieval manor house in England than Great Chalfield. Set in the tranquil Wiltshire countryside and with seven acres of gardens, this ancient house has survived the five centuries since its building and appears much as it did in the 1470's when it was commissioned for the Wiltshire landowner, Thomas Tropenell.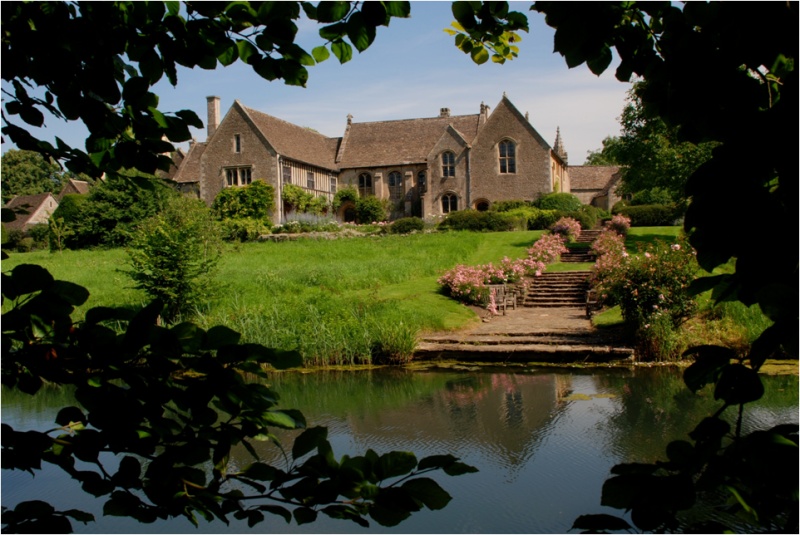 Great Chalfield Manor has a well documented history. Completed in 1480, the manor house is enhanced by a moat and gatehouse and has beautiful oriel windows and a great hall. The estate was recorded in the Domesday Book as the property of Ernulf de Hesding, Comte de Perche. The property was owned by various branches of the Percy family until the 16th century. In the Civil War, Chalfield was garrisoned by Parliamentary troops between 1644 - 46 and withstood a short siege. The 1st Duke of Kingston acquired the estate when he married an heiress, but it was sold by his son in 1770. The property remained in the hands of the Neale family until 1878. After which it was acquired by the Fuller family.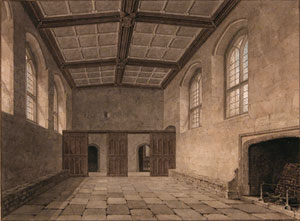 The house with its Great Hall, panelled dining room and Solar with oriel window, contains a fine collection of oak furniture and Flemish tapestries accumulated by Robert and Mabel Fuller, who restored the property early last century. In 1943 Great Chalfield Manor was presented to the National Trust by Robert Fuller. It is now the home of his grandson Robert Floyd and his family.
The present Arts and Crafts gardens complete with upper and lower moats, yew houses and herbaceous borders and orchard were designed for Robert Fuller at the beginning of the century by 'Parsons and Partridge' and have been sensitively replanted in recent years to reflect the restful and unpretentious atmosphere of the house.
After the restoration Great Chalfield Manor took on a new lease of life. This followed two centuries of neglect when the east wing was demolished and the south wing also disappeared. To create his sympathetic reconstruction Sir Harold Brakspear worked from drawings made by Pugin's pupil, Thomas Larkins Walker, in 1836 when the building was still in its original state. At the same time the gardens were restored by the Fuller family. The interior plan of the house follows a late medieval pattern.
Set close to Chalfield Brook, a tributory of the river Avon, in placid open countryside, the house is once again at the centre of a agricultural estate with home farm, woodland and its own parish church.
The tiny Parish Church of All Saints, beside the north east corner of the house, dates from the fourteenth century and has a charming bellcote with crocketted spire hat Thomas Tropnell added when he came to live at Great Chalfield.