Events & Theatre
National Trust Opening times at Great Chalfield.
Tuesday 2nd April to Thursday 31st October
, House and gardens open for National Trust on Sunday afternoons, Tuesday, Wednesday, Thursday
Details at www.nationaltrust.org.uk/great-chalfield-manor-and-garden
Guide Dogs' only please - for all events.
-o-0-o-
Celebration of Shakespeare
21st and 22nd September
7.30pm in the Great Hall
The Malford Players return for the fourth time
with the Bard himself setting the scene for excerpts from some of his best known plays. The Malford Players are well known for bringing out the fun in his comedies.There will be laughter,romance and a selection of sonnets.
The pieces chosen are from Twelfth Night, Merry Wives of Windsor,Comedy of Errors, Midsummer Night's Dream,
and a dark & famous speech from Macbeth.
This will be a full evening's entertainment withan interval.
For tickets at £15 each please email chalfield@aol.com; or patsy@greatchalfield.co.uk or call 01225 782239
Audience numbers are limited to 70 so please apply early
English Civil War Society excellent re enactment 10th & 11th August 2019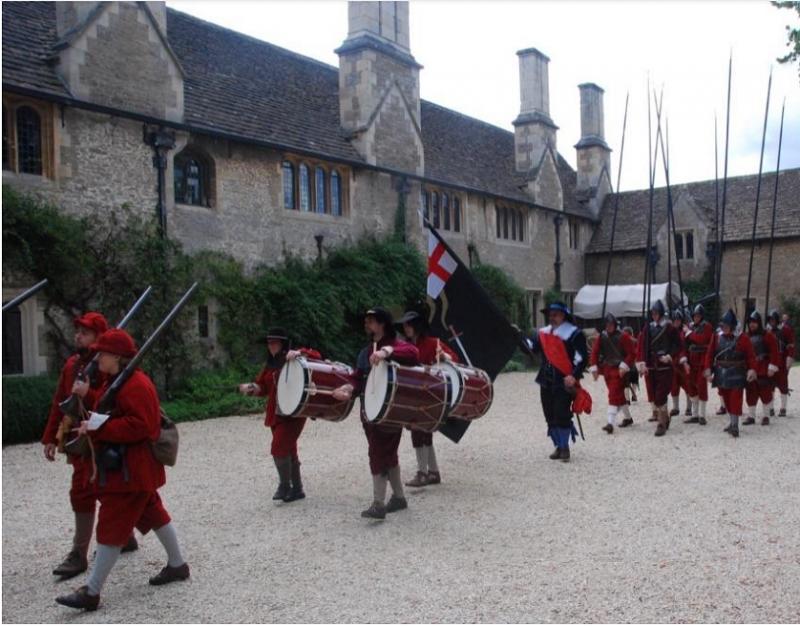 The Marquess of Winchester's Regiment of the English Civil War Society re-enacted the two-day Royalist occupation of the manorhouse in 1644 – 375 years ago. The Regiment and accompanying civilians marched in at the start of each day and guards will be posted to keep watch. The soldiers drilled and fired muskets and cannon during the day.
In tents in the garden civilians showed how people lived in the seventeenth century (Living History).
A clerk in the Great Hall replicated William Tarrant writing the accounts of September 1644.In the afternoon a Parliamentarian patrol was driven off in a sharp skirmish. Any prisoners taken were marched off under escort.
"It brings history to life; you can really smell gun powder, hear the noise, and for children it gives them a sense of actually being there and makes history more interesting" (visitor comment 2017).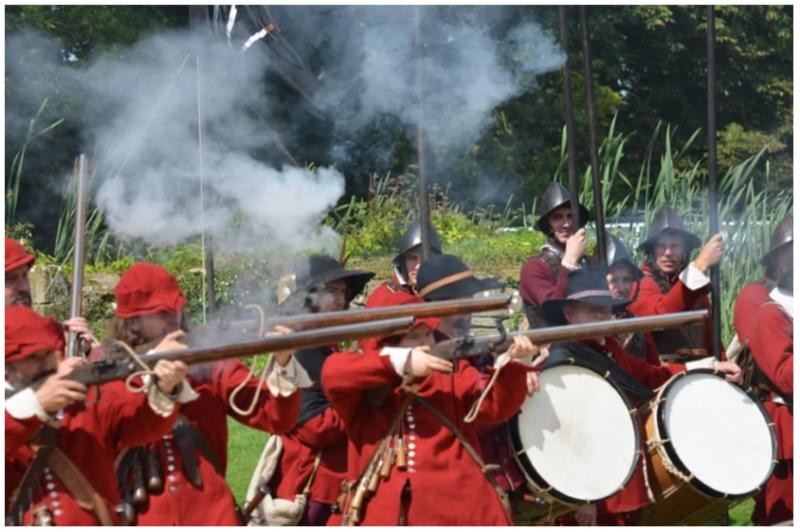 -o-0-o-
for more information please visit www.marquisofwinchesters.co.uk